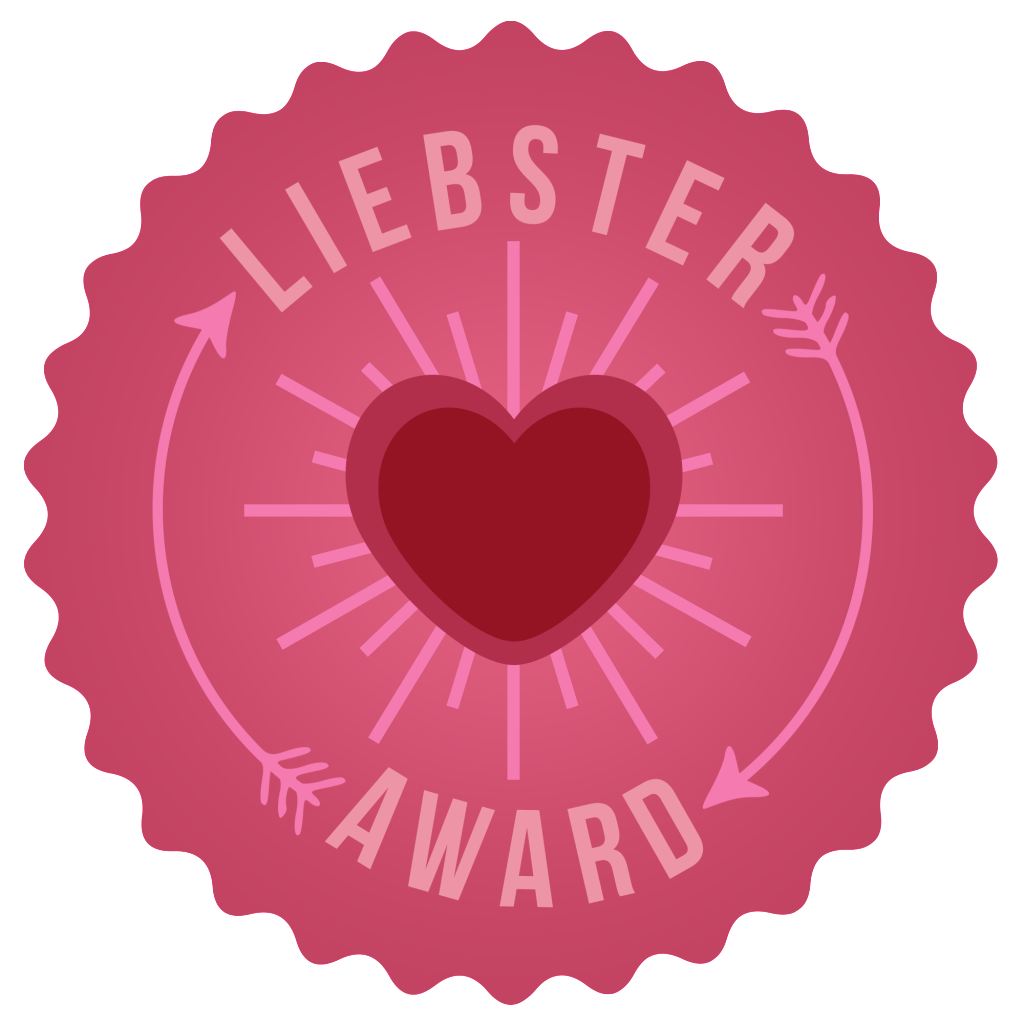 Katerina from
St.Apple Creations
has nominated me
for the Liebster Blog Award. That was a nice Surprise! Wow, somebody actually reads my blog! I am very flattered! :)
What's the Liebster Award
It's an award for (mostly) up and coming bloggers with 200 -or less- followers that is given by fellow bloggers.
The rules
List 11 random facts about yourself.

Answer the 11 questions provided by the blogger who nominated you.

Nominate other bloggers for the award who have 200 followers or less.

Create 11 questions for your nominees to answer.

Notify the nominees of their nomination (of course!)
11 random facts about myself...
1) I am a Russian-Canadian jeweler and I do my best to show that in my works.
2) I do not like cooking, but I appreciate it.
3) I am a mom to one child and three dogs.
4) I thought I was a workaholic, but life proved otherwise :)
5) I wish I had time for reading... I brought many books from Russia...
6) I know how to make many craftsy things that I have no intention making.
7) The idea for me to become a jeweler belongs to my husband (my big thank you to him!)
8) I like getting up early.
9) I have no preference in music.
10) I do not remember when I went to see a movie last time (unfortunately)
11) Husky puppies have blue eyes, wag their tales and happy to see me. Too bad, I cannot keep them all :)
11 answers to Katerina's questions
:
If you were a super hero what powers would you have?

- I would like to be able to stretch the time. I really need it! :) Maybe... 48 hours instead of 24? Oh, let me at least dream about it! :)

What type of holidays do you prefer? - I like visiting other cities

/countries... nature parks and museums... Come to a hotel to sleep, then get up and go see more :)




If you could go back in time to change one thing that would that be? -

I

would not drop out of my art school when I was 10y.o.

(However,

you

are too kind, suggesting that I would need to change only one thing... :) If I get a time machine, I will be busy for a while, going back and fixing my mistakes... )



Sunrises or sunsets? - Sunrise! It means the day is

starting and there are so many wonderful things are about to happen!




Would you rather trade some intelligence for looks or looks for intelligence? - Looks for intelligence! :)) I am so pretty, I can afford to

trade some of my prettiness for the extra intelligence

:))

What would you ask your future self if you had the chance? - I would ask to show me my future works :) (Lazy me)




Do you collect anything? -

Not at the moment. I used to collect cards with horses in them. Soviet time New Year's cards with horses were very pretty!




Are you craftsy? -

O

f course!

What historical period would you like to live in if you could go back in time? - 1960-s.

Which fictional character do you wish was real? -

H

m...

Mr.Wonka :)) together with his chocolate factory, of course!

What is your family

Christmases

like? - It is a family dinner

, nothing special... yet... but that might change... :) Maybe we shall start celebrating two Christmases a year... The Russian Christmas is still coming on the 7th of January! Merry Christmas, Russia!
11 Questions to the nominees
When was the last time you've learned something new?

If you were going to write a book, what would it be about?

What accomplishment are you most proud of?

When you were a kid, what did you want to be when you grew up?

What do you do for fun?

Is there a place where you would like to go even though you know you never will?

If you could go back in history, who would you like to meet?

Who in your life has influenced you the most?

What do you like best about yourself?

If you could try out any job for a day, what would you like to try?

If you could learn one random skill, what would you learn?
I nominate:
Shawna Barnes / Rose from Silly Little Sheep's Blog / Liz Williams / Myriam from Mimi Matelot / Andrea Shepherd / Irina from Angel of Darkness / Irina Belinskaya / Sandy from Scrollwork / Cindy from Earth Mother Mosaics / Life in Macro /