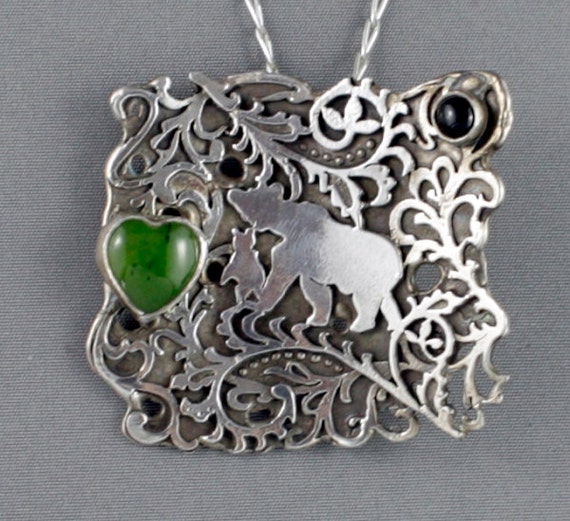 This sterling silver pendant with my signature ornament inspired by the folk Russian ornaments. This pendant tells a story... It is a bear with a cub from the ornament on a Russian carved wooden box. I placed these bears in my own imaginary forest. This forest is in Canada... Definitely, Canada :) The green heart of BC Jade (jade mined in British Columbia) indicates that :) This is also a night forest. Tiny black with a star diopside shows that. I could not catch the star on the stone, but it is there (if you get the pendant you will easily see it)
The pendant is slightly concaved.

The size of the pendant is 4,5cm * 4cm (1 3/4" * 1 1/2").