I took my jewellery from CCBC gallery on Granville Island and started putting it out into my etsy shop.
This squirrel necklace is one of the pieces from the gallery: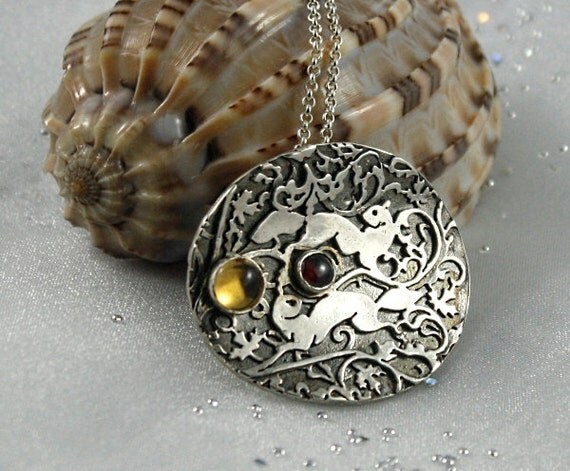 The stones (citrine and garnet) make this necklace one of a kind. I always try to make changes in my cast pieces so they can still be unique. I have another necklace with this pattern... This one: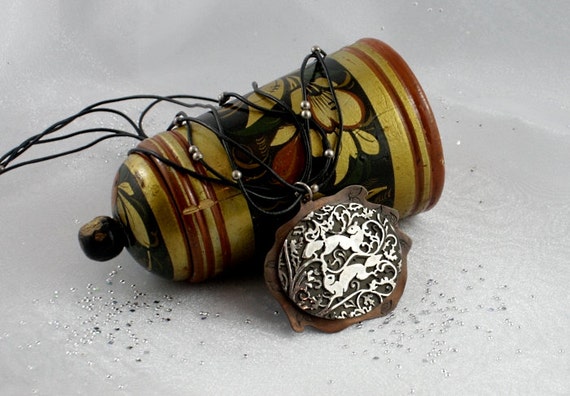 It is also unique and one of a kind. The background is a handmade copper piece. Both pictures are from my etsy shop. Both pieces are available for sale. The first one is
here
, the second is
here
.