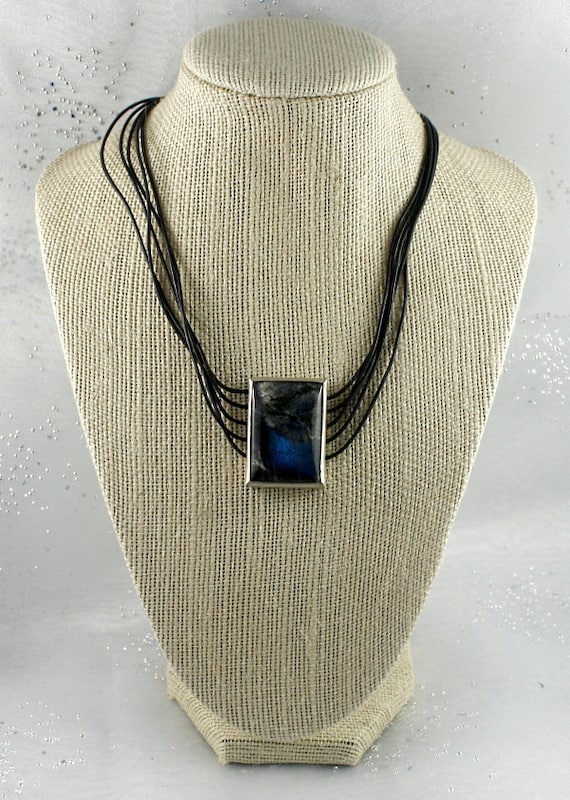 This is Canadian labradorite necklace. The gemstone is set in sterling silver and hangs on the leather cords.

Most of the commercial labradorite stones are mined in Madagascar. Canadian labradorite is a very rear stone to see in jewelry. Most of it is very cracked and impossible to use. That is usually the case. The stone in this necklace is not perfectly perfect, but it is descent quality and has a very nice blue flash. The stone has been custom cut by a local (Canadian) lapidary artist.
This artisan necklace is a unique conversation piece.

The size of the pendant is 3,5cm * 2,5cm (1 3/8" * 1"). Pendant comes with a leather cord and silver clasp. The length of the necklace is 16''.
The necklace is for sale at my
etsy shop
.